We are currently making plans to resume dance classes in September–more information to follow on this site.
Experienced Dancers
Enjoy classes with others who are skilled and are avid dance enthusiasts.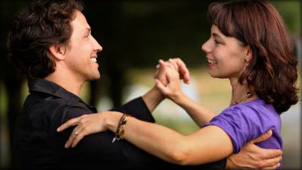 Beginner Dancers
Classes for new dancers are specially formatted to build confidence and ease of learning.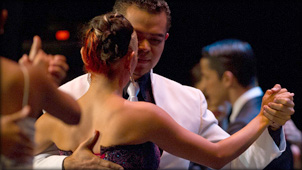 All Dancers Welcomed
Veteran or novice you'll quickly find you are dancing with a room full of friends.
St. Louis Ballroom Dancers
St. Louis Ballroom Dancers is the original St. Louis-based club that has provided dance lessons for more than 20 years, offering classes for beginning, intermediate and advanced dancers. Additionally, the club conducts monthly dance events so that our members have an opportunity to enjoy dancing, to put into practice new steps learned in class, and to share the entertainment of watching other dancers.
WE CONDUCT OUR LESSONS IN CREVE COEUR
Creve Coeur Government Center
300 N. New Ballas Road
Creve Coeur, MO  63141
OUR DANCES ARE HELD IN KIRKWOOD
Kirkwood Community Center
111 S. Geyer Rd
Kirkwood, MO 63122
MAIL-IN THE CLASS REGISTRATIONS TO
Lynna Overby
666 Oakland Ave
St. Louis, MO 63119